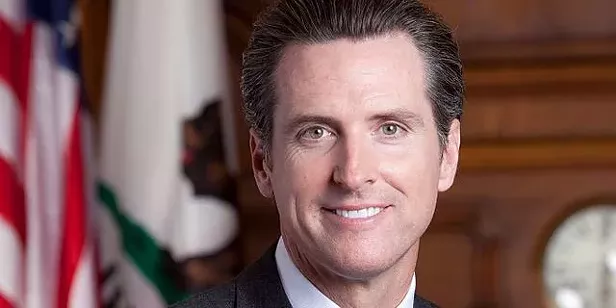 What's behind Newsom's safe injection site veto?
Reading between the lines of Governor Gavin Newsom's Monday veto on a controversial bill that would have allowed San Francisco, Oakland and Los Angeles to launch supervised drug injection trial sites in an effort to rein in California epidemic of fatal overdosesand you might get a glimpse of the political tightrope he walks on.
Although the governor message of veto raises concerns about the operation of supervised injection sites — which are currently not permitted under federal law — he seems particularly worried about the number of facilities that could have sprung up after he signed on.
Newsom: "The unlimited number of safe injection sites that this bill would authorize – facilities that could exist well into the latter part of this decade – could lead to a world of unintended consequences."
Newsom added that he is directing the state's top health official to meet with cities and counties about best practices for overdose prevention programs, and he remains "open to that discussion when those local officials will come back to the Legislative Assembly with recommendations for a really limited pilot program."
What exactly "really limited" means is unclear. But it suggests the governor — who in recent months has boosted his national profile and fired shots at prominent Republican officials in what some see as the bedrock of a future presidential race — is trying to avoid legitimizing the narrative widely. run by the California GOP as a needle-infested, drug-ridden dystopia.
Republican House Leader James Gallagher of Yuba City: "Providing state-subsidized and supervised drug use is a sign that Democrats on Capitol Hill have given up on governing. This bill should never have made it to the governor's office in the first place. I am very grateful to the Governor for bringing his sense of reason to this matter.
At the same time, by identifying the Number sites — not the sites themselves — as the main sticking point, Newsom may also seek to downplay the pushback of progressive Democrats in his native San Francisco and the country as a whole.
But the decline was quite strong on Monday. State Senator Scott Wiener of San Francisco, the author of the proposal, said it was "not a radical bill by any stretch of the imagination", adding: "We don't we do not need additional studies or working groups to determine whether safe consumption sites are effective. We know from decades of experience and numerous peer-reviewed studies that they work.
Indeed, San Francisco can proceed on its own with supervised drug injection sites: City Attorney David Chiu said monday that he "fully supports" a not-for-profit currently providing overdose prevention programs, and Mayor London Breed tweeted"We will continue to work with our community partners to find a way forward."
Other legislative updates you should know about:
Among the stack of bills that Newsom enacted Monday was one to allow local government agencies to kick people out of public meetings for disorderly conduct. Legislative Republicans opposed the bill, which Gallagher described as a "direct attack on parents coming to… school board meetings and expressing their passionate dissatisfaction with the way our schools have been run.
Lawmakers sent Newsom's office a bill that would allow Californians to sue people in civil court for electronically sending them unwanted sexual images — watered down from an earlier proposal that would have done some action a criminal offence, the Los Angeles Times reports.
Several other bills have died, including one that would have required prominent warning labels on cannabis products. After industry opposition "torpedoed" the bill with proposed changes that "would have made it bear little resemblance to its original form," its sponsors decided to table the proposal until next year.