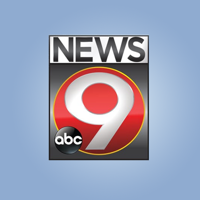 Some thoughts on retirement | Weather blog
[ad_1]
Time certainly tends to go by quickly… it's amazing that I reach the end of my 25 years on television in north central Wisconsin! It is somewhat unusual for a person not only to spend their entire media career in a market, but also to have worked at more than one station within that market.
I will always be grateful for the 7½ years I worked at WAOW and the 17½ years at WSAW.
My trip up to this point has included many twists and turns along the way.
My interest in meteorology developed when I was growing up in southwest Michigan. There, the four seasons are distinct, ranging from gust lines rumbling over Lake Michigan to intense lakefront snow showers. I vividly remember an event in Derecho early one July morning when the long line of storm gusts (which organized in the northern plains and ended in the Appalachians) destroyed many of the more large trees in the area. One of the most memorable lake effect snow events was an 18-inch nighttime snowfall; there was no wind, the gust stalled overhead, and snow fell continuously for several hours. My interest in the weather was also fueled by television personalities in Chicago, including John Coleman, Harry Volkman, and Tom Skilling.
After high school, I enrolled at the University of Michigan to study meteorology. Even though my grades were good, the high academic demands were very stressful and, lacking self-confidence, I left school after two years. Changing direction, I decided to change my specialty as well and enrolled at Michigan State University where I studied horticulture and landscaping. After graduation I moved to Dayton, Ohio and had a 10 year career as a landscaper. During this time, I met my wife, Debbie, in a singles group at church. We got married and continued to live in Dayton. I loved my job, but after a while I became dissatisfied, realizing that what I really wanted to do was study the weather. Coincidentally, one of my design clients was a professor of geography / climatology at Wright State University, who encouraged me to think about a return to meteorology. With Debbie's support, I decided to try the career again, eventually enrolling in the graduate program in Atmospheric and Oceanic Sciences at the University of Wisconsin-Madison.
By the time I enrolled at UW-Madison I was in my 30s, and sometimes the thought of finishing college and starting a new career was kinda daunting. With encouragement from Debbie and other helpers, I was able to pull through.
Although this is a different career path than most graduate school, I've always known what I wanted to do… be a weather forecaster on TV! I benefited from my involvement in the journalism school and, by another twist of fate, I met the professor emeritus and native of Wausau, Jim Hoyt, who provided private lessons and helped me planning a strategy to get into the television business. I gained some on-air experience through television production courses at the journalism school, as well as an internship at the WTMJ in Milwaukee.
I graduated in December 1996 without a job. As Debbie and I wanted to stay in the Midwest to be close to our parents in Michigan and Indiana, I began a process of sending my CV and demos to the area, followed by personal visits to stations that I visited. I had contacted. A visit took place at a station in Duluth, during which I was told (by the station manager) that he could not foresee any success for me in the television business. But I persisted in the process and got an interview at WSAW. Finally, I was offered the job of chief meteorologist. I remember Debbie dropped the phone when I called her after I left the station with the offer.
So, in February 1997, my career as a meteorologist began. I have certainly enjoyed and enjoyed the years at WSAW. There were wonderful colleagues there. My experience with Howard Gernetzke was brief – only a year – but I learned a lot from him about style and class in broadcasting. I am particularly pleased with the work done to educate people of all ages and especially students through numerous school visits and lectures, resulting in a State of Wisconsin Education Award for Achievements in Distance Learning (in cooperation with Nicolet College) . Debbie and I have enjoyed arranging many vacation trips in the US and overseas which has allowed us to meet and spend time with many wonderful residents of the area. I am grateful for the recognition of the Wisconsin Broadcasters Association for the Best Weathercast and Newscast awards that I have received.
By another twist of fate (when it was time to leave WSAW), things fell into place for me to join WAOW. Having the chance to work in the same weather office with Justin Loew and Tony Schumacher was an incredible opportunity!
Which brings us to now.
Now is the right time to stop. After all these years as a forecaster, I don't have much hair left to pull out! It is becoming increasingly difficult to keep up with the rigors of the meteorological job in the media. And a battle with prostate cancer and surgery this year has taken its toll on my energy.
Looking to the future, I'm hopeful that I can do the things I enjoy the most: church work, tennis, fishing, music, travel, gardening, and spending time with them. friends and family.
There are a lot of people I want to thank. First and foremost, my wife, whose encouragement, faith and endurance over the years have changed my life. I will be forever indebted to Scott Chorski and (the late) Glen Moberg, who tried their luck by hiring an older but inexperienced candidate for WSAW. To those at WAOW: Brad Heinkel and John Laughrin who worked diligently to get me here; to Station Manager Curtis Miles who is a good man and treats his employees with dignity and respect; to Justin Loew who runs the meteorological office with integrity, drive and enthusiasm; to Chief Information Officer Courtney Terlecki who has been very patient with me over the past few months; and to all the wonderful colleagues whose vigor and enthusiasm kept me going.
And sincere thanks to you for watching my weather presentations over the years. It was a pleasure and a privilege to live and work in this region!
Of course, nothing in my life and career would have been possible without the love of God in Jesus Christ, whose mercy, grace, and guidance are endless.
[ad_2]