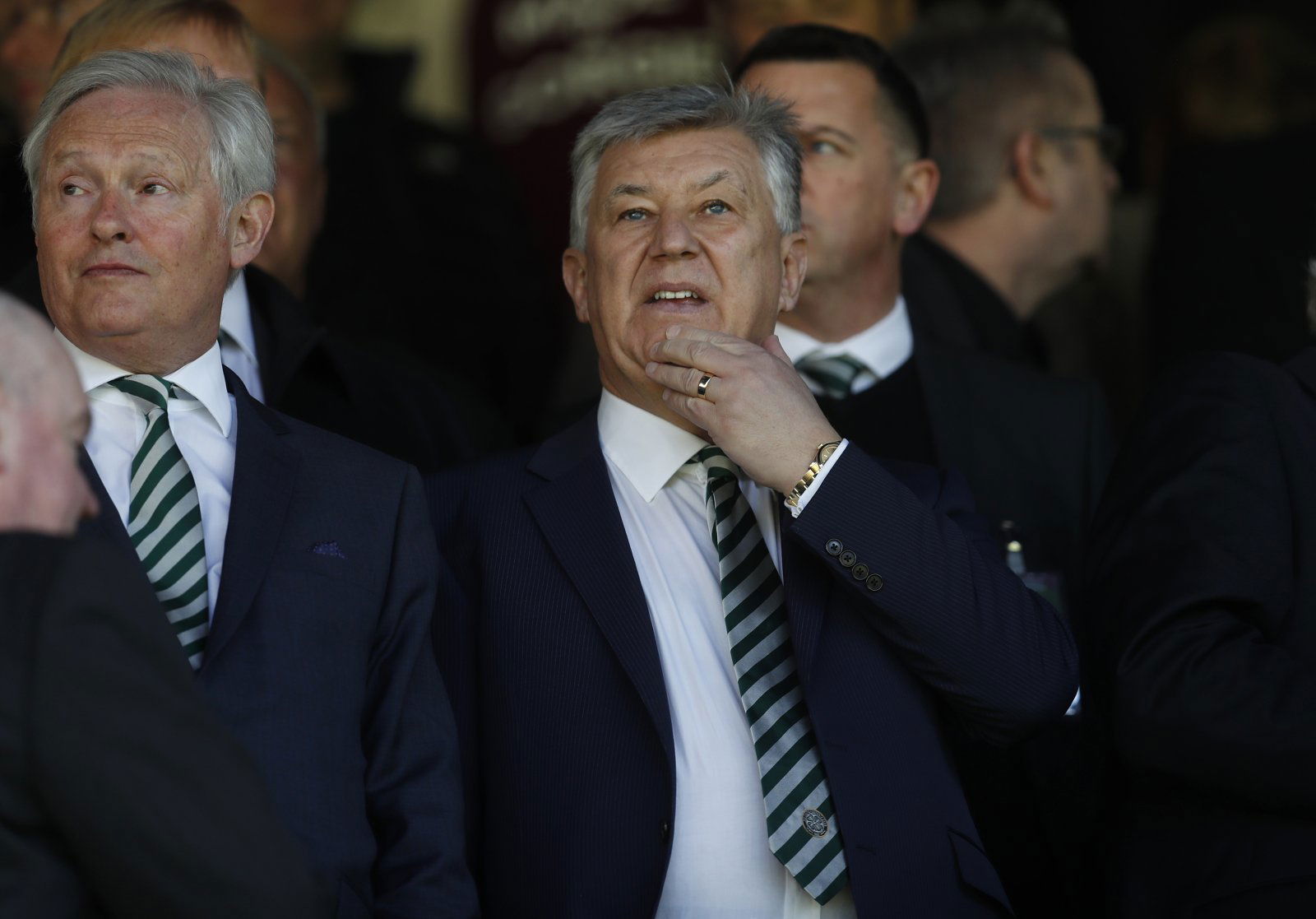 Peter Grant has no idea why John McGinn isn't a Celtic player right now.
I just saw John McGinn play brilliantly again for Scotland. You know guys I don't like to indulge in all this nonsense about regrets but it's a weird day because Peter Grant talked about this guy and why he didn't sign for the Celtic.
And this reason is well known to many of us; it was because Lawwell was playing an awfully bad hand. It's because he tried to put Hibs down and get one over Rod Petrie by offering the player paltry sums on the condition that he had to accept one or watch McGinn sign a pre-contract with our club in January. next.
I say he had a bad hand because in the first place Petrie didn't want to sell the player to Celtic.
But Lennon was the manager there at the time and he knew McGinn was going to come in this window or the next and he wanted money for his own players. I've always been convinced that we could have used that to close the deal.
But that would have meant Lawwell treating Hibs with minimal respect instead of thinking of himself as the best poker player in the land, which he certainly wasn't.
Aston Villa took full advantage of our dithering and moved in for him instead. McGinn had a choice between waiting for Celtic with all the risks that entailed or securing a decent move to England which he did not expect at this stage of his career.
He did what he thought was best for his career, and when you consider the risk our CEO expected him to take, that's something you just can't blame him for.
Grant thinks we didn't move because Rodgers wasn't convinced.
I can tell you straight away that Rodgers was appalled by Celtic's failure to secure the player, whom they saw as a key target and a big part of their plans.
This came after he was already trailing several times on the transfer front that summer. This was the cause of his angry reaction during the pre-match interview before the game against AEK Athens. Which prompted Lawwell's own stupid response, who informed the BBC of the wrath of the Celtic board on the night of the match.
John McGinn signed for Aston Villa the next day.
Peter Grant should talk to people who know instead of guessing off the top of his head. Until McGinn flew there to meet Villa Lawwell, he worked under the illusion that the player would reject any move other than Celtic and would wait until January if he had to. and sign a pre-contract.
Watch McGinn since it's all about what could have been. It annoys me.