New blog, March 18: Burned car found in Caniambo; Shepparton Showgrounds testing site closed
Check back to the blog for all the latest news throughout the day.
Hello,
Caitlyn Grant leads today's coverage of all the biggest and latest news from Goulburn Valley.
Give yourself a pat on the back and put your feet up, it's Friday!
We are expecting relatively warm temperatures today with highs of 29 degrees and 30s throughout the weekend, did someone say dip?
UPDATE, 5 p.m.: headlines to end the day
I repeat, the Goulburn Valley is the capital of sport this weekend. There are plenty of live streams to cover everything, which you can find here.
Georgia Rossiter has more information on the farm incident which occurred this morning in which a 39-year-old Shepparton man became trapped under a tractor in Lemnos.
Shepparton's biggest multicultural party, Converge on the Goulburn, brings experiences from around the world to the shores of Lake Victoria Park tomorrow, so don't miss it!
Anyway, that's enough for me. Have a nice weekend and enjoy all that the region has to offer, there is a lot!
UPDATE, 4:30 p.m.: HAPPY BIRTHDAY GIANNI!!!!
One of ours hit the big 23 today, so be sure to consider him tonight when you open a cold one! Wowhhhhhhhhhhhhhhhhhhhhhhhhhh!
Happy birthday to our former Kyabram correspondent, journalist Gianni Francis!
UPDATE, 4.10pm: Burned car found in Caniambo
Police are looking for the owners of a car that was found burned in Caniambo, or anyone who saw anything before it was set on fire.
Shepparton Crime Investigation Unit Senior Constable Andrew Costello said the car was found by a passerby on Shepparton-Dookie College Rd at 4.30am on Thursday March 17.
It is a Holden Commodore Calais sedan.
Police are seeking information from anyone who saw anything or knows who owns the car.
Anyone with information can contact Det Sen Constable Costello at Shepparton Police on 5820 5777.
UPDATE, 3:15 p.m.: Close the Gap Day calls for more funding for children's education
As part of National Close the Gap Day on March 17, calls have been made for increased government funding and support by Lulla's Children Family Center for the education of First Nations children in Shepparton.
The Victorian government has said it aims to help First Nations children 'shine' by encouraging greater participation in kindergarten and unveiling packed lunches for First Nations children in Victorian kindergartens.
However, the president of the Lulla Children's Family Center and wife of Bangerang, Anne Atkinson, told The News that she would like to see more funding and support to further expand the center and help with staffing.
"These are the hardest working women I know, I thank them for the work they do, they go above and beyond for these children…but they are the lowest paid workers I know," a- she declared.
UPDATE, 2:25 p.m.: GV Health announces closure of Shepparton Showgrounds COVID-19 testing site
The Shepparton Showgrounds drive through COVID-19 testing site will close permanently from today, due to reduced demand for testing.
The drive-through testing site was first set up in response to the COVID-19 outbreak in August 2021, where testing volumes at the site peaked on September 2, 2021, when more than 900 PCR tests were done in one day.
Anyone requiring a COVID-19 PCR test or RAT collection should go to the GV Health Acute Respiratory Clinic, at Graham Street in Shepparton, which remains open 7 days a week from 8 a.m. to 4 p.m.
UPDATE, 2 p.m.: Our cup is overflowing
Sport, sport and more sport, that's what's on offer in the Goulburn Valley this weekend.
From the Shepparton Cup to the Goulburn Murray Lawn Tennis Association deciders and the Northern Country Women's League pre-season tournament – and everywhere in between – sports fans in the area won't be disappointed in the next 48 hours. .
To make the weekend even bigger, tomorrow's Haisman Shield Grand Final between Mooroopna and Kyabram will be broadcast live on 98.5 One FM and The News website.
Then on Sunday, listen to the Allan Matheson Shield Grand Final between Shepparton Golf and Tallygaroopna.
News Editor and legend Tyler Maher and the rest of the After The Jack team will be on hand to comment on the clash.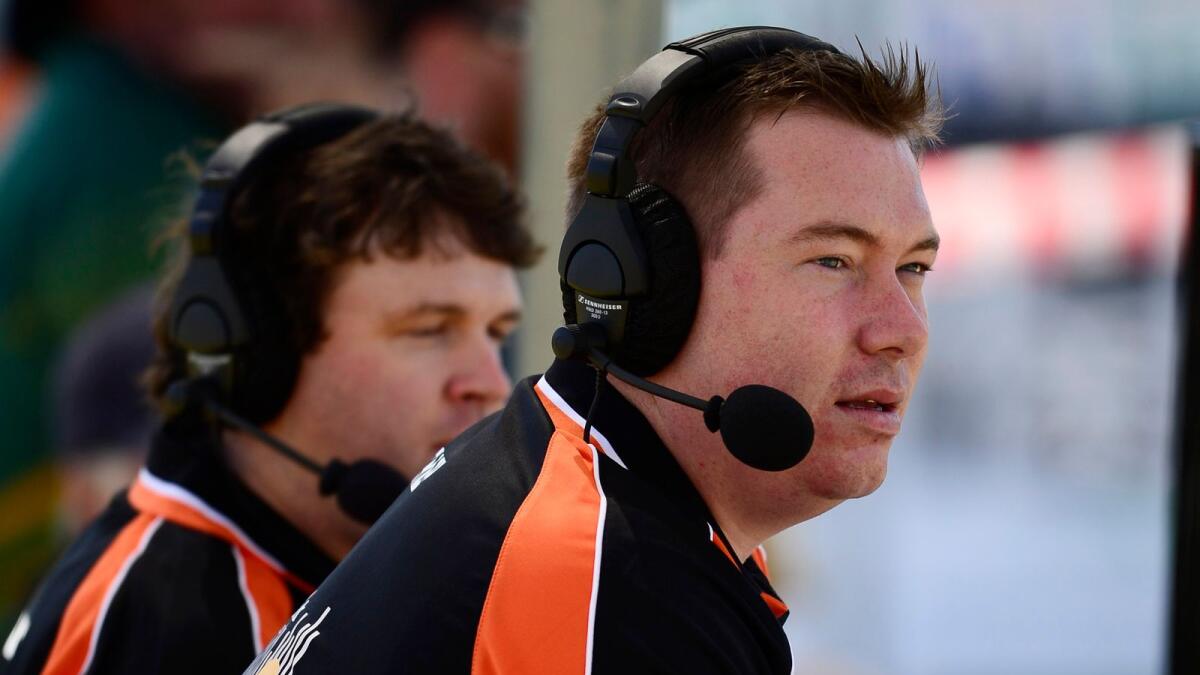 Click here for more details.
UPDATE, 1 p.m.: Tractor overturn leaves man trapped
Shepparton Search and Rescue Commander Gary Lovell said a tractor overturn in an orchard in Lemnos left a man trapped.
They were called to the property around 11am this morning and worked with FRV crews to free the man, who was pinned by the leg, arm and torso.
He said Ambulance Victoria had since airlifted the man to hospital in Melbourne.
UPDATE, 12:50 p.m.: Emergency services respond to farming incident
Shepparton Search and Rescue and Victoria Police responded to a farming incident in Lemnos this morning.
The incident is believed to have involved one person, Shepparton Search and Rescue had two vehicles at the scene.
More soon.
UPDATE, 12:25 p.m.: SPC sales spike
As if the rising cost of fuel weren't enough, as a result, price increases at SPC caused a situation akin to toilet paper, but more like baked beans and spaghetti.
Managing Director Sam Prentice said the SPC Factory Sales outlet in Shepparton and the Food Factory Sales outlets in Melbourne and Geelong had seen a dramatic increase in sales since SPC warned that rising fuel prices would increase costs.
"Since the price increases were announced, we've seen a real surge in sales and people who would normally buy a few cans have bought cartons, they've filled their carts," he said.
So, either someone is throwing the BEST party ever, or they're just simply worried about the rising prices of their beloved beans, fruits, and other produce. Either way, cut it, please.
(Note, if anyone wants a photo of me working in our awesome SPC, text me.)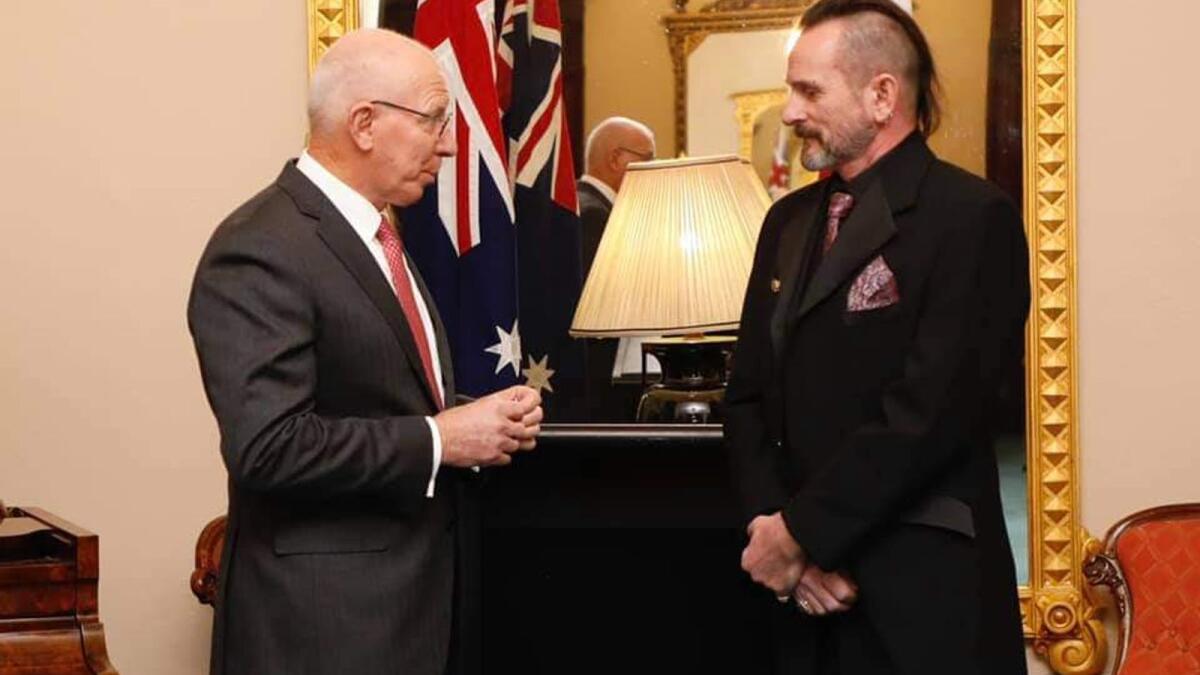 UPDATE 10:40 a.m.: Men will receive bravery awards
"You don't think about the pain, it was a matter of what we had to do."
In October 2015, Andrew Black, his partner Louise McLaughlan and their young daughter were traveling along Katamatite-Shepparton Rd near Invergordon.
Directly ahead of them on the road was Paul Ewert, train conductor for Pacific National Trains, traveling with Joel Pring and Allan Cogger.
Tragically, a tractor-trailer rounded a steep curve, missing its own side of the road and instead headed straight for the cars in front of it, leaving them no choice but to pray for a miracle.
Nicola Ceccato told the story here, speaking with Paul Ewert and Andrew Black who receive awards for bravery for risking their lives to save another.
UPDATE, 9:30 a.m.: Get ready to light up
In a first for the region, Illuminate Festival is coming to town next Friday and Saturday, bringing with it headliners ARIA Award winners Clare Bowditch and Christine Anu.
And in a fangirl moment for me, Cobram's own Eliott will perform, featuring Drew Walker, Deans of Soul, Grim Fawkner and Adalita, and a Welcome to Country performed by Wulumbara and Minyerra.
Fascinating light installations and experiences are set to hit Lake Victoria Park for the festival, along with 20 food vendor options, an adventure light path, an exhilarating robot garden light and more.
I wrote more about it here, check out what it has to offer.
Spoiler alert, it will be a fun time for all.
UPDATE, 8:50 a.m.: Morning headlines
Notre Dame College in Shepparton had to cancel a series of classes at various levels and days due to a lack of staff.
In recent data released by the Crime Statistics Agency, it appears that a man charged with more than 300 sex offenses was largely responsible for the 200% rise in recorded sex offenses in Greater Shepparton in 2021, according to police.
Described by Adelaide manager Matthew Nicks as the club's 'worst-kept secret', Shepparton Swans product Josh Rachele will make his AFL debut for the Crows this weekend in their first clash against Fremantle at Adelaide Oval.
Making headlines around the country, Australians are being encouraged to receive a booster shot ahead of an expected future wave of COVID-19 as cases begin to rise across the country, chief health officer Paul Kelly has said.