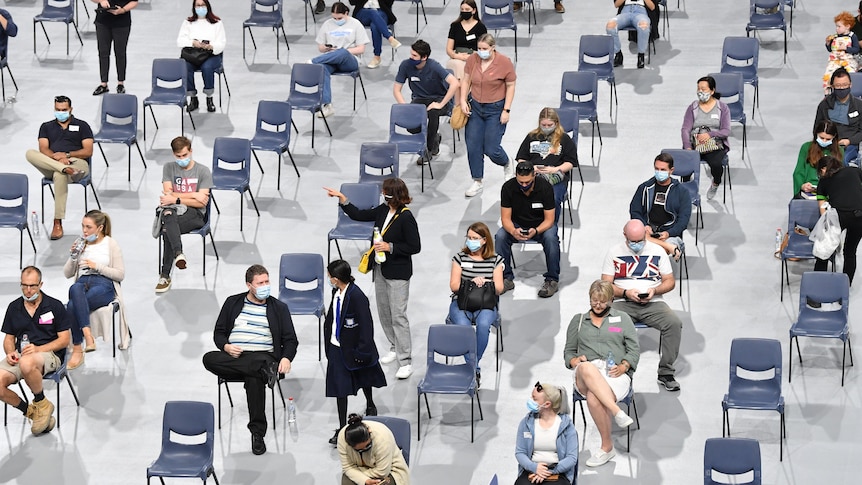 Live COVID Updates: Vaccination Blitz Continues As States Accelerate Deployment Before Moderna Availability
[ad_1]
Victorians warned to temper expectations as state awaits sixth lockdown roadmap
A leading epidemiologist warned that the Victorians should temper their expectations of increased freedoms as the number of cases continues to increase, before the release of the state government roadmap.
The government of the state of Victoria remained optimistic in its language when it referred to the roadmap planned today.
Health Minister Martin foley said at a press conference yesterday that the road map was "a document that will spark hope, recovery and manage our way through what is yet to be a difficult time ahead".
Director of the School of Population and Global Health at the University of Melbourne, Nancy baxter, said that while the Victorians want encouragement, any serious easing of restrictions would have detrimental effects on the state's fight against COVID-19.
Prof Baxter said fatigue from length restrictions may cause some to expect far more than the roadmap will provide.
"People are really, very, very tired of the lockdown and want a gain, something to improve upon with the improved vaccination rate," she said.

"But the problem is, the more we mix, the more we will cause the epidemic, and we do not yet have enough vaccinated people to control the epidemic. We have to control it ourselves."
In August, Professor Baxter warned that any decrease in restrictions would see the number of cases increase tenfold from 70 to 700 per day.
Less than a month later, Victoria is recording a daily total of more than 500 cases, and Professor Baxter has said the situation could escalate again.
"If we don't stay confined, it could go into the thousands of cases. And if we are in the thousands of cases, we can't open when we're 80% vaccinated. We will always be overwhelmed."
[ad_2]