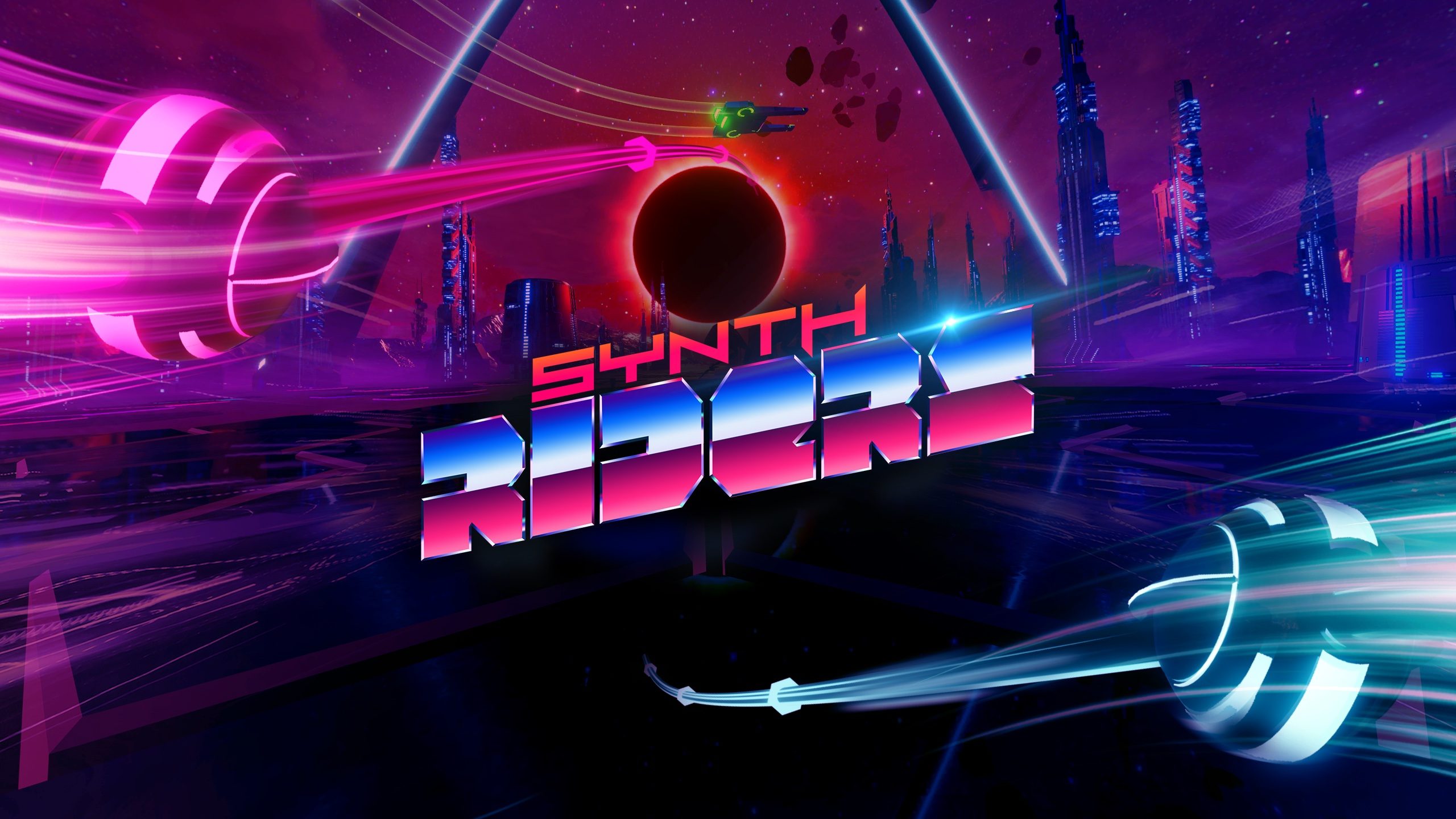 Dance the night away in Synth Riders, out on PS VR July 27 – PlayStation.Blog
[ad_1]
Hello everyone! I'm Pawel Gaida, Marketing Director at Kluge Interactive, and I'm excited to share that our game, Synth Riders, is finally coming to PlayStation VR on July 27.
Immerse yourself in our freestyle dance rhythm game with a variety of customizable music and experiences that will keep you on your toes. Let's dive into what's to come next month.
Synth Riders was conceived in 2017 when our Creative Director, Abraham Aguero, embarked on a journey to explore the potential of still emerging VR technology. Together with programmer Jhean Ceballos, they built a prototype based on the idea of ​​"mounting" beams of light (we call them "rails") to the beat of the music. With tons of positive feedback, this passionate little project turned into the development of a full game. Four years later, we're deeply grateful to see that the game is feature rich, features music by recognizable artists, and brings together a community of fans from around the world.
To this day, player feedback is our north star. We continued to "follow the fun" by fine-tuning the basic rhythmic mechanics of the game: grab orbs with your hands, follow the long note rails, and avoid walls. Synth Riders fans love the way the game activates the whole body and gets you dancing. Our team handcraft maps for each song with a clear goal in mind: to connect players to the music, get them moving to the beat, and make them sweat in the process.
More recently, we've introduced Experiences – unique, artistic visuals created to match songs perfectly, offering a special blend of sight, sound, and physical action. So far we've released them for two complementary songs: "Come Out And Play" by The Offspring and "Algorithm" by Muse.
When introducing the game to PlayStation VR, we made sure it looks great in the headset and works great with PlayStation Move controllers. The freedom of the PS Move controllers was essential to deliver the signature freestyle dance gameplay of Synth Riders.
The game takes place in thirteen retro-future inspired worlds, each with its own artistic character. Giant rotational mechanisms, futuristic cities, giant synthesizers, synthwave sunsets; there are many choices.
Our team went above and beyond to offer a diversity of content and functionality. A single player will greet you with two main modes – Rhythm and Strength with individual playstyles. We have also prepared Party Mode for you to pass the headphones on to your friends and family. The game offers five difficulty levels to make everyone feel at home.
Whichever mode you're playing, you can choose from a selection of additional mods to spice up the experience. One of my favorite modifiers is the Spin mode – it makes the notes come from different directions at a 90 ° angle, forcing you to focus and move even more.
We're happy to bring the entire Synth Riders music library to PS VR, including 55 free licensed songs and over 20 tracks available as purchasable music packs including Muse, The Offspring, Parov Stelar, and more.
Music is very important to our team, as our Creative Director is a former DJ and our CEO Arturo Perez was the editor of a music magazine. We always want to make diverse and interesting musical choices. It's exciting to go from Synthwave to Electroswing to EDM to Rock.
In fact, many players mention how the Synth Riders became their source of musical discovery. For example, electroswing is a genre that excites many players and really makes them dance! Following the positive reception of the "Electro Swing Essentials" Music Pack, we are getting ready to bring more electrifying tunes to the game soon, so stay tuned.
We can't wait to let you dance the night away with Synth Riders and look forward to welcoming you all to our community on July 27th.
[ad_2]