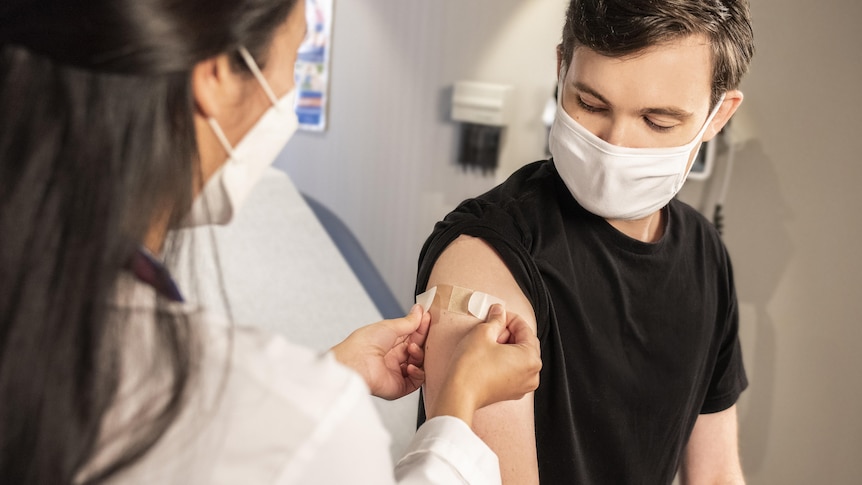 COVID Live Updates: GP clinics say they haven't received enough childhood coronavirus vaccines to meet demand
Some GPs say they haven't received enough doses of children's COVID vaccine to meet demand
A general practitioner in Adelaide said doctors had not received enough doses of the pediatric COVID-19 vaccine to meet demand.
SA Health found that it was only able to give about half of primary school-age children their first dose before school resumed, but general practitioners and pharmacies have extra doses.
But GP Alvin Chua, who leads two training sessions in Adelaide, said he only received 100 doses a fortnight and they did not arrive.
"In fact, our 100 doses per fortnight disappeared in combat. It has been exceptionally frustrating," he said.
Yesterday Premier Mark McGowan said the Washington state government donated some of his doses to general medicine clinics because the promised allocation did not arrive.
Federal COVID-19 task force commander Lt. Gen. John Frewen said there were plenty of doses across the country and urged parents to shop around to find a dose.
"If they can't get an appointment with their primary health care provider, their GP, they should try pharmacies, they should try some of the state and territory clinics – but there is has enough vaccine, and there are enough distribution points, it's just a little patience, "he said yesterday.