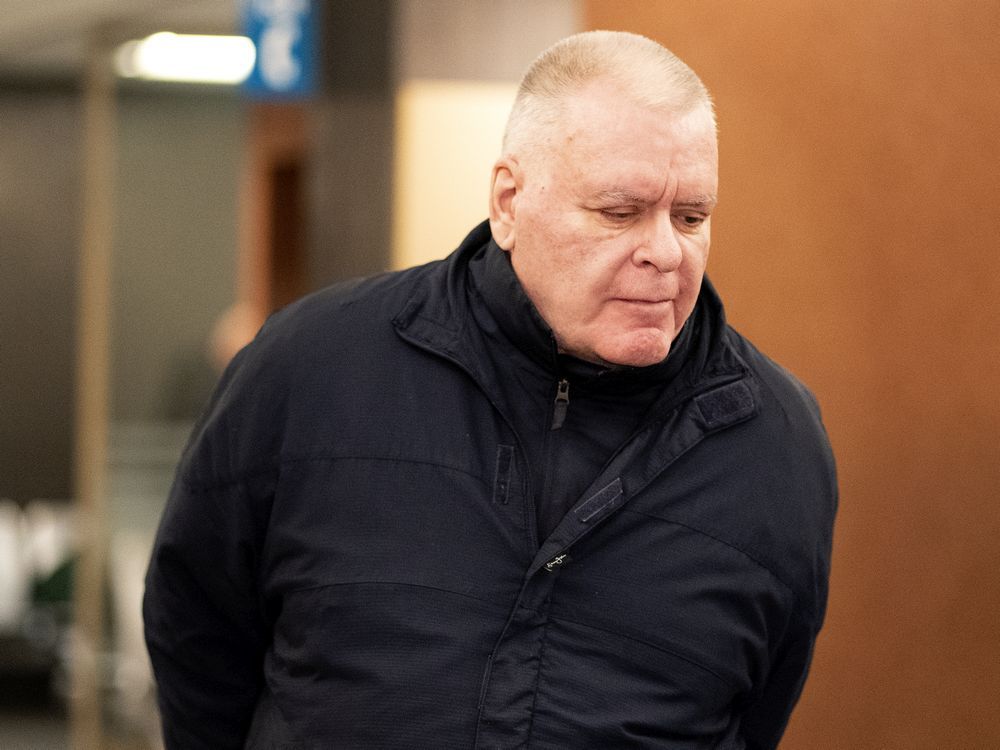 Anti-feminist blogger found guilty of inciting hatred against women
The judge said he did not believe Jean-Claude Rochefort's claims that articles he posted on blogs between September and December 2019 were satire.
Content of the article
Jean-Claude Rochefort, the anti-feminist blogger who posted disturbing articles on the internet months before the 30th anniversary of the École polytechnique de Montréal shooting, was found guilty on Friday of inciting hatred against women.
Content of the article
The 73-year-old Montrealer testified at length in his defense during his trial in June. He called what he wrote three years ago satire, exaggeration and an attempt to mock the opinions of feminists who he deemed too rigid in their views. But as Superior Court Judge Pierre Labrie read his lengthy decision, he repeatedly said he did not believe Rochefort.
"The court finds the explanations easy, simplistic and not credible," the judge said, while later adding "hatred of women was the common denominator in what Mr. Rochefort" posted.
"To determine whether Mr. Rochefort willfully incited hatred against women, the court must examine his statements from an objective point of view, but also by considering the circumstances in which they were made, the manner and tone used , and who they were intended for. Here, the circumstances are important.
Content of the article
Rochefort said during the trial that what he wrote, often accompanied by altered photos of Marc Lépine, the gunman behind the deaths of 14 women at the École Polytechnique, was intended for men who consider themselves to be "involuntarily celibate" or INCELS. He said he promised a few INCELS that he would post 66 articles and delivered 65. Lépine also injured 14 other people before killing himself. Police found a letter inside his jacket stating that he intended to kill feminists.
Rochefort's blog posts often referenced Norse mythology and the Tintin books that Rochefort said he loved as a child.
Another circumstance was that Rochefort began publishing the articles in September 2019, after seeing women at universities giving interviews about the preparations they were taking part in to commemorate the 30th anniversary of the December 6, 1989 massacre.
Content of the article
Rochefort continued to post articles in the months that followed and was arrested by Montreal police just before the 30th anniversary.
While monitoring what Rochefort had been writing for some time, the tipping point for Montreal police came on December 5, 2019, when they released an edited photo of Lépine to show him carrying an assault rifle while that he was standing in front of a group of women.
He also wrote, "I am preparing for December 6th. To all a happy December 6th. International Marc Lepine (sic) Day, December 6, is almost here again. Now all MEN should see their homes decorated. The lights should be on. The cards sent, the (short guns) polished.
This was followed by a rambling explanation of why he was referring to "international Marc Lépine day". He said the idea was introduced in 2005 by the "extremist intellectual fringe that functions as the vanguard of the men's movement."
Content of the article
"It has been established that this should be a day when we will remember the first counterattack against the feminazi war on men."
"Celebrating him on this date, even saying he is a saint was much more than a bold move: it has become over the years a form of gender duty and patriotism, so such audacity clearly angers and confuses the enemy."
Rochefort wrote in English because, he testified, he wanted to attract more readers and he claimed to have had a following of 60,000 in October 2019.
"M. Rochefort therefore knew who he was addressing in his writings. He knew that some of his readers were INCELS, that is to say, according to his testimony: 'young men under 25 who had trouble with girls'," says Labrie. "Mr. Rochefort could not ignore that, by his remarks, he incited hatred towards women.
The case will enter the sentencing phase on October 5.
"Imminent and disturbing words" were posted in front of the Polytechnique memorial, according to the lawsuit

Blogger tried to turn Polytechnique killer into hero to inspire men, court hears