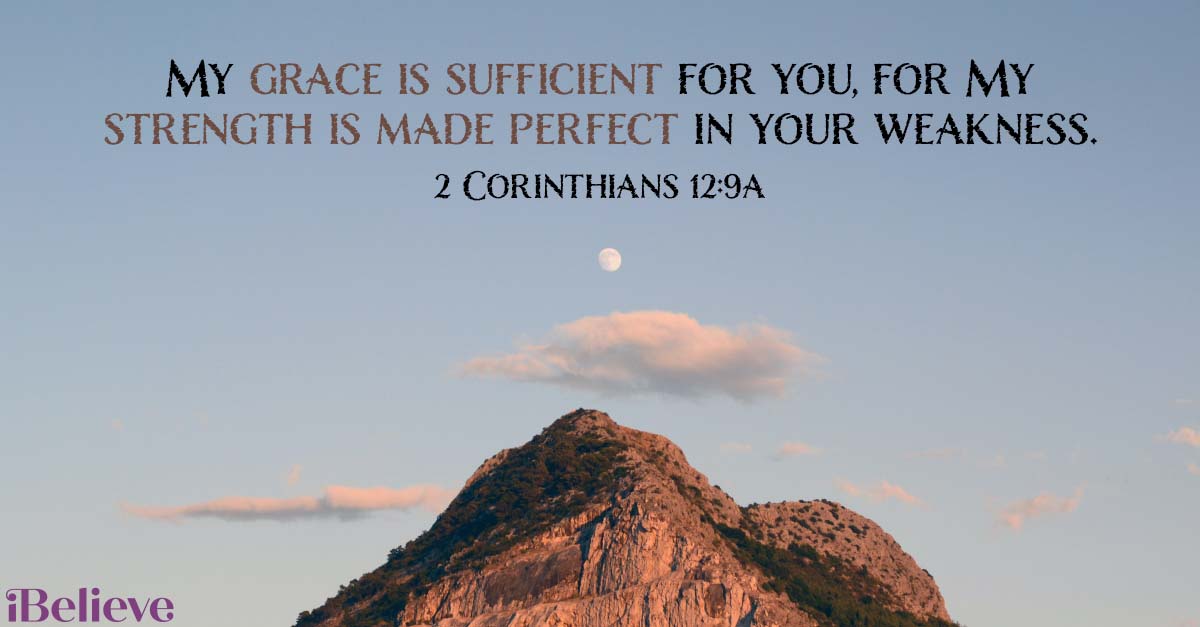 A Prayer to Release the Idea that I Can Do Everything Myself – Your Daily Prayer – October 24
A prayer to release the idea that I can do everything myself
By Alisha Headley
"And he said to me, 'My grace is sufficient for you, for my strength is made perfect in your weakness…'" (2 Corinthians 12:9a)
We live in a culture where the word "self" is often praised. We see it all over social media, highlighted in books and articles, and it was coined this generation's catchphrase, and emphasized by motivational speakers and influencers. We hear words like self-help, self-care, and self-sufficiency as a common theme. These words may seem stimulating at first, but they lead to a life based only on ourselves, in our own strength and in our own sufficiency. It feeds us the lie that we only need ourselves and can do everything on our own, so we push God away.
Often we can experience exhaustion or exhaustion trying to depend only on ourselves. When we depend on ourselves daily, it can cause us to daily deny our need for Jesus.
In today's verse he is talking about the opposite of self-sufficiency. As a Christian, the more time we spend with the Lord to understand the gospel, the more we begin to understand our great need for a Savior. It is when we find ourselves in our exhausted efforts to save ourselves that we realize our true need of God. Today's passage talks about how God is sufficient, and that he is more than sufficient. It is in our weakness, our exhaustion and our own efforts that we realize that "His strength is fulfilled in our weakness". Christ is enough for us, and we will always fall short when we try to do it in our own strength.
We must go to the Lord in our inadequacies to relieve ourselves of exhaustion by trying to do it on our own. We need to read his word daily and plant his truth and his ways in our hearts, rather than telling ourselves what the culture tells us as we try to find inner strength. It is the strength of God that will make our weakness perfect. We cannot do everything by ourselves with our own strength. He is "in his strength, so that we can do everything. (Philippians 4:13)
Let's pray.
My God,
Thank you for leaving us the Bible for such wisdom as in today's verse. Thanks for the reminder that for all the things we strive to do in our own strength, you never designed for us to do. You designed us to depend on you and your strength. Forgive us for relying on ourselves and being sucked into what society tells us and the enemy pushes us, that we can do it all on our own. Lord, we need you. "Apart from you, we can do nothing" as John 15:5 tell us.
We ask you to remind us of our shortcomings and we ask you to forgive us as we humbly come before you confessing that we have relied on ourselves for many things in our lives. Remind us to abide in your Word daily to remind us of our undying need for you. May your word speak to us continually, and reassure us that we are not alone enough, but that we are enough in You. The more we rely on you and your Word, the less we rely on ourselves. It is in You that we are more than sufficient, and we thank You for this beautiful promise today. We love you and are very grateful for your word.
In the name of Jesus,
Amen
Photo credit: ©SalemDesign/BethanyPyle
Alisha Headley is a writer + speaker who wants to meet the everyday woman in her daily life with biblical truth. Stepping into her true calling, she left the corporate world as a former VP of finance to love her family as a housewife + dog mom, while still being able to pursue her passion as a writer. Healing from a chapter of life plagued by the lies she once believed about herself, she is inspired to point women to Christ to experience the freedom + power to overcome those lies with the truth written in the word of God. In her spare time, Alisha enjoys road trips across the country, working out so she can eat her favorite foods, and creatively styling her outfits with crafts for fashion. Alisha is a proud wife and dog mom living in Scottsdale, Arizona.
You can follow her blog by visiting her website or connect with her on facebook + instagram.
Want more from your daily prayer? We also have a podcast! This podcast is different from the written devotional you just read, but carries the same commitment to looking more closely at scripture each day. You can find out more by clicking the link below!
Now that you have prayed, do you need someone to pray for YOU? Click the button below!
Visit iBelieve.com for more inspirational prayer content.